Autumnal Large Butterfly Resin Necklace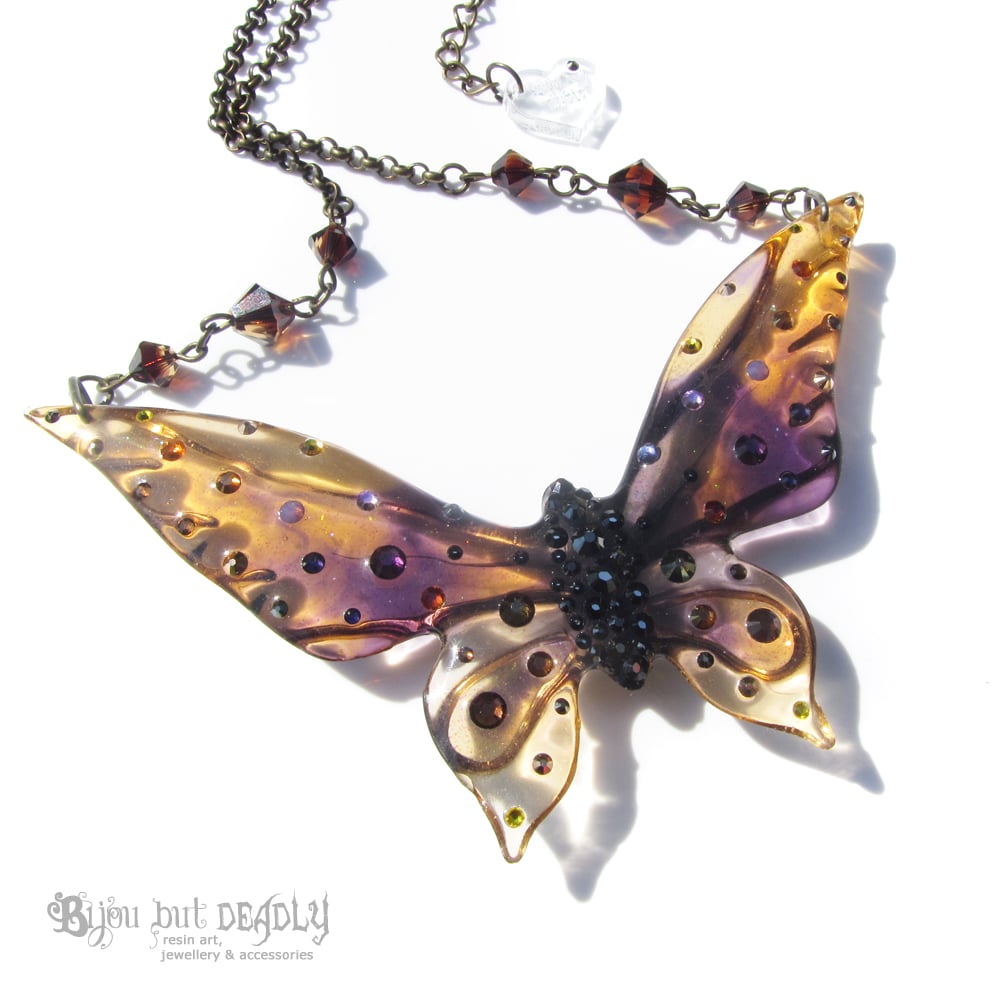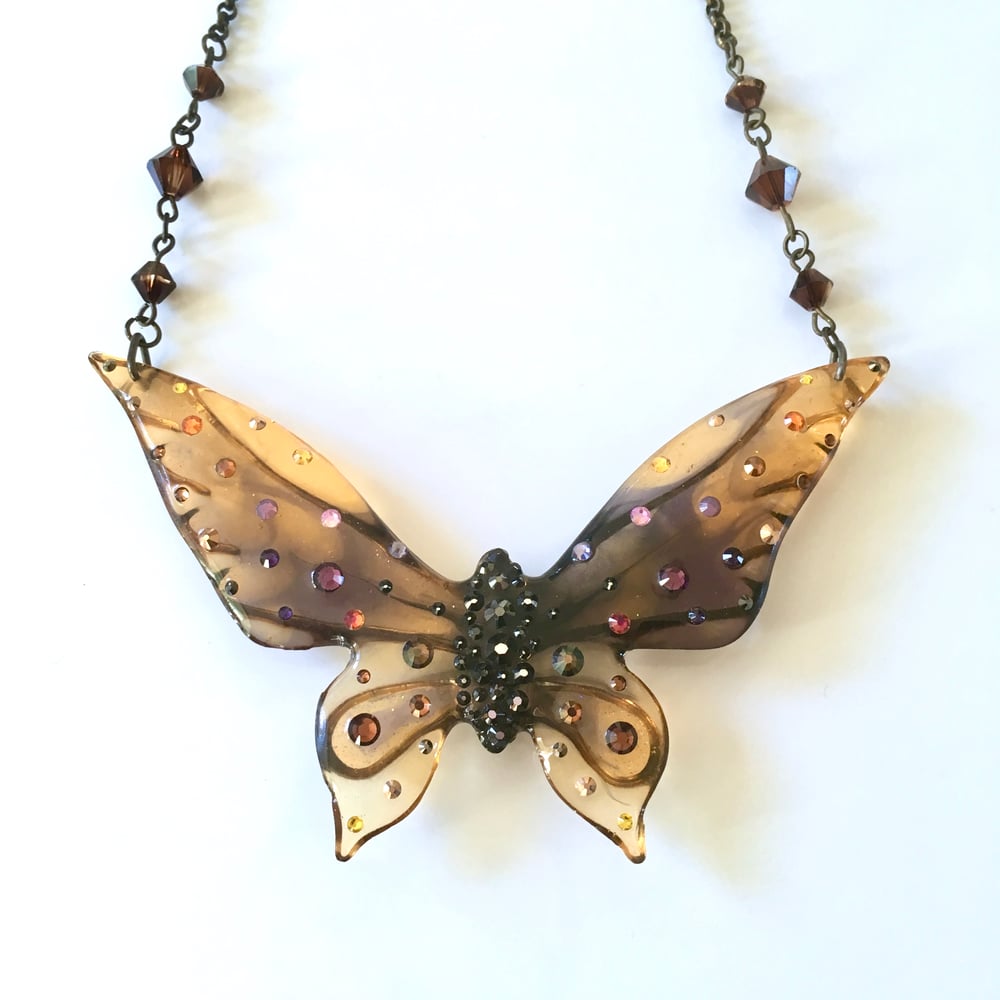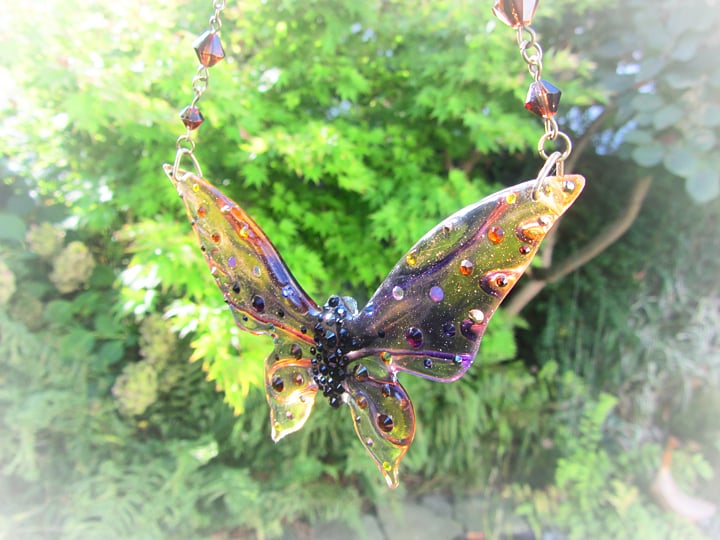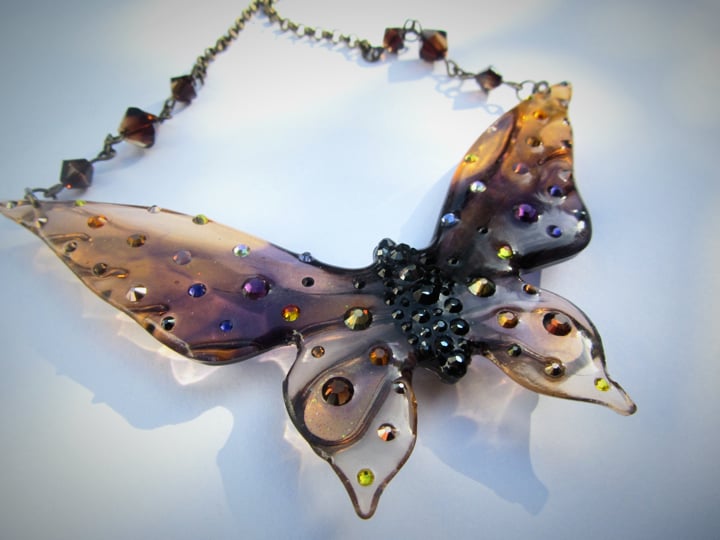 Autumnal butterfly resin necklace.
This large butterfly features a transparent ombre effect in black, purple and orange. Embellished with complimenting shades of Swarovski crystals.
The reverse is equally sparkly with a finish of iridescent glitter.
Each butterfly will differ slightly in the shading, making your item a true one of a kind!
Bronze plated chain with topaz blend Swarovski accent beads.
SIZING
Chain length: 14" (41cm)
Approx size of pendant: 4" x 2½" (10 x 6cm)
PACKAGING
Presented in a magnetic close gift box and includes a polishing cloth.