Custom Painted Pill Box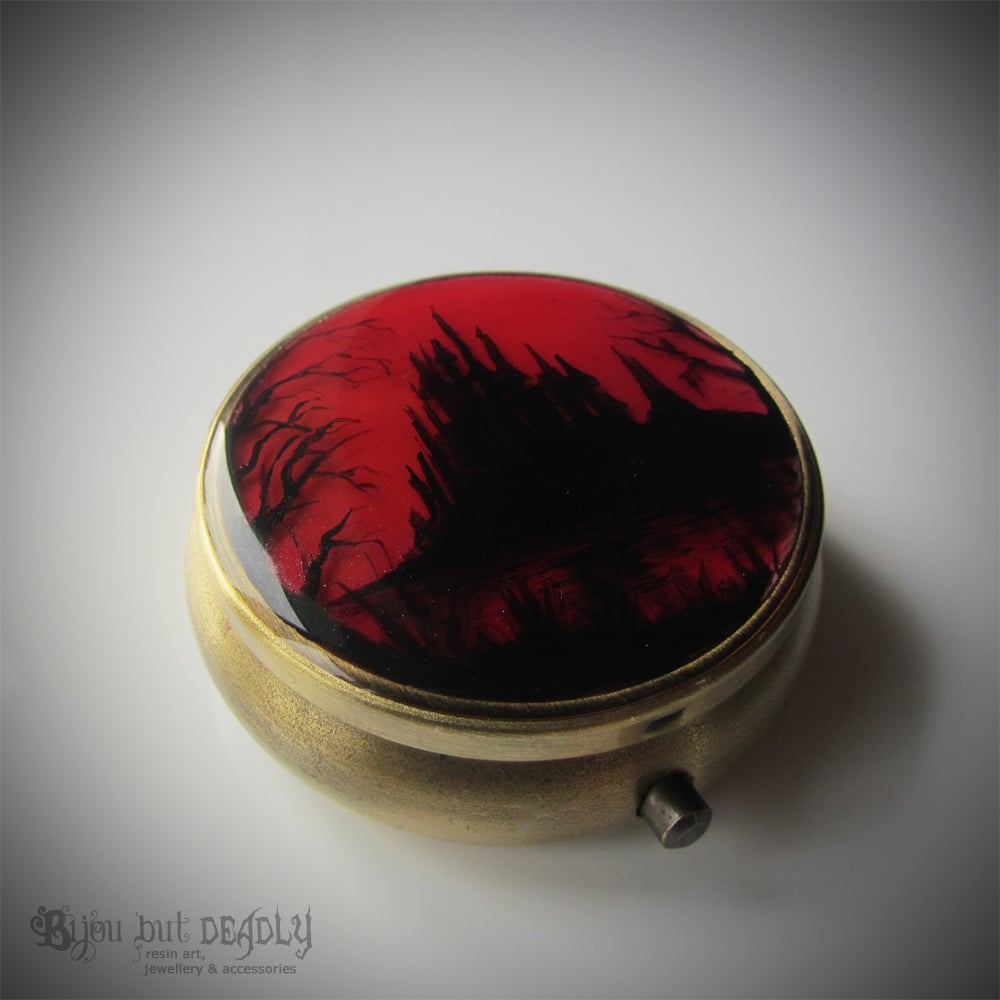 Custom painted pill box.
Miniature art captured within multiple layers of crystal clear resin and embellished with Swarovski crystals and a little fairy dust!
Each design is hand painted, thus each finished piece will differ slightly - so you will be getting a true one of a kind!
Your item will sparkle beautifully under light.
Can be used to store your pills in your handbag, or equally just as nice to have out as an ornament!
Pill box interior has 3 compartments.
All the painted designs that already feature in the pendants and necklaces are available to be painted on a pill box.
Colours of box (depending on the central feature, some colours of compact may be more suitable - this can be discussed prior to ordering)
• Chrome
• Antique Bronze
If you have any initial enquires regarding this item, please feel free to get in touch!
Please allow up 5-7 days for item to be made before shipping.
SIZING
Approx size of pill box: 5 x 5cm (2" x 2")
PACKAGING
Includes a polishing cloth and protective pouch.