Hand Painted Resin Art Compact Handbag Mirror ~ Gloomy Wood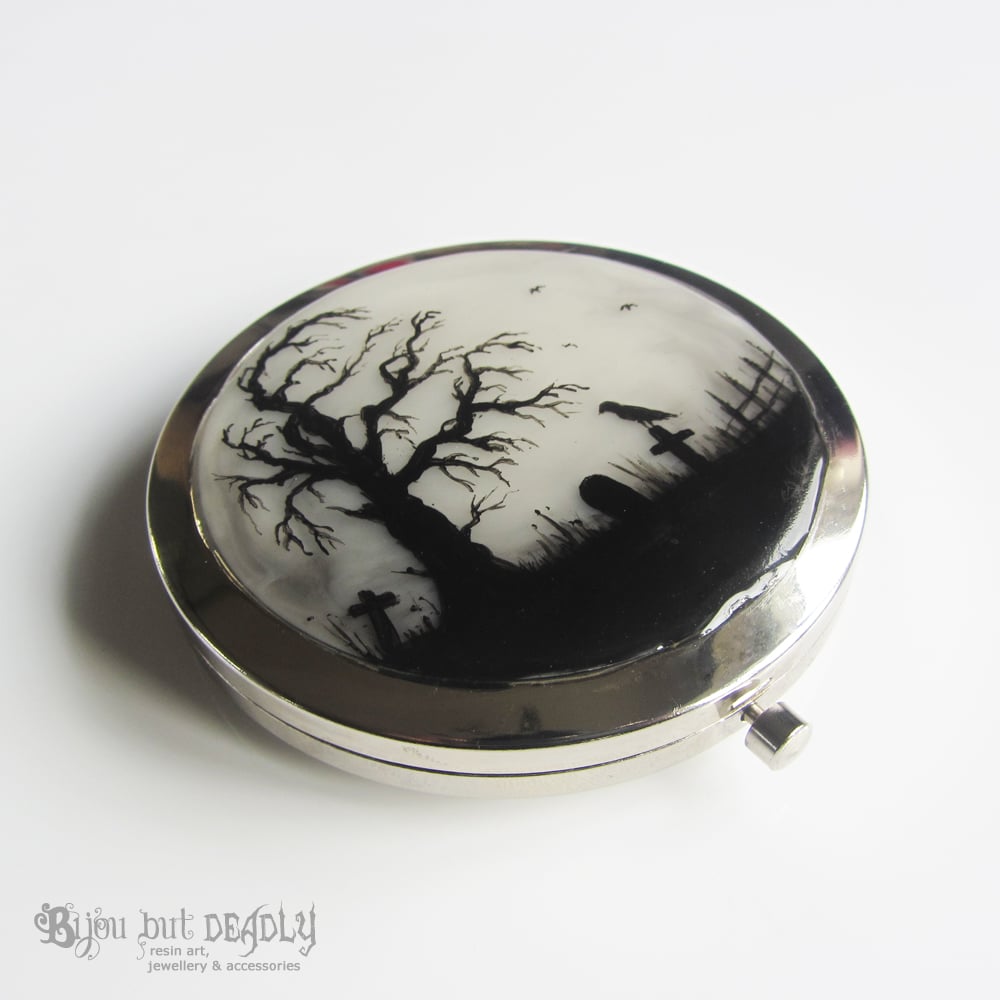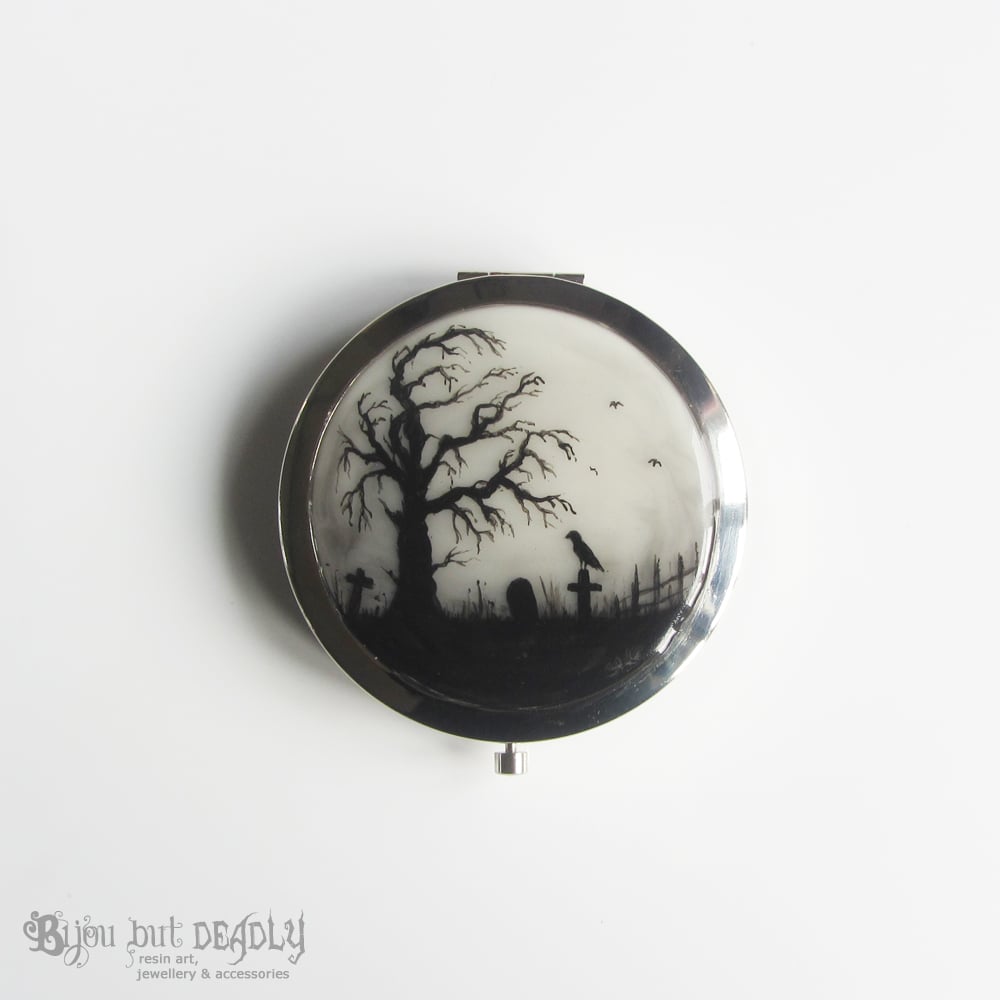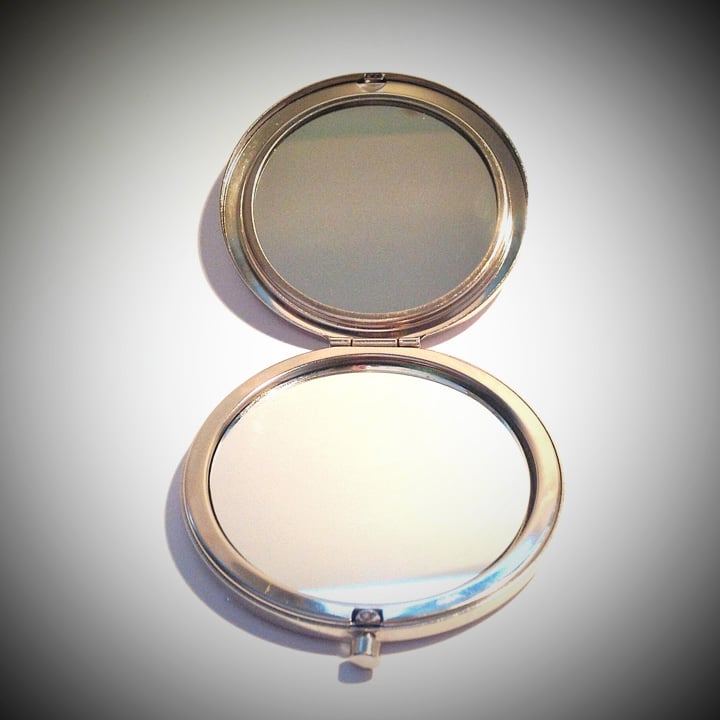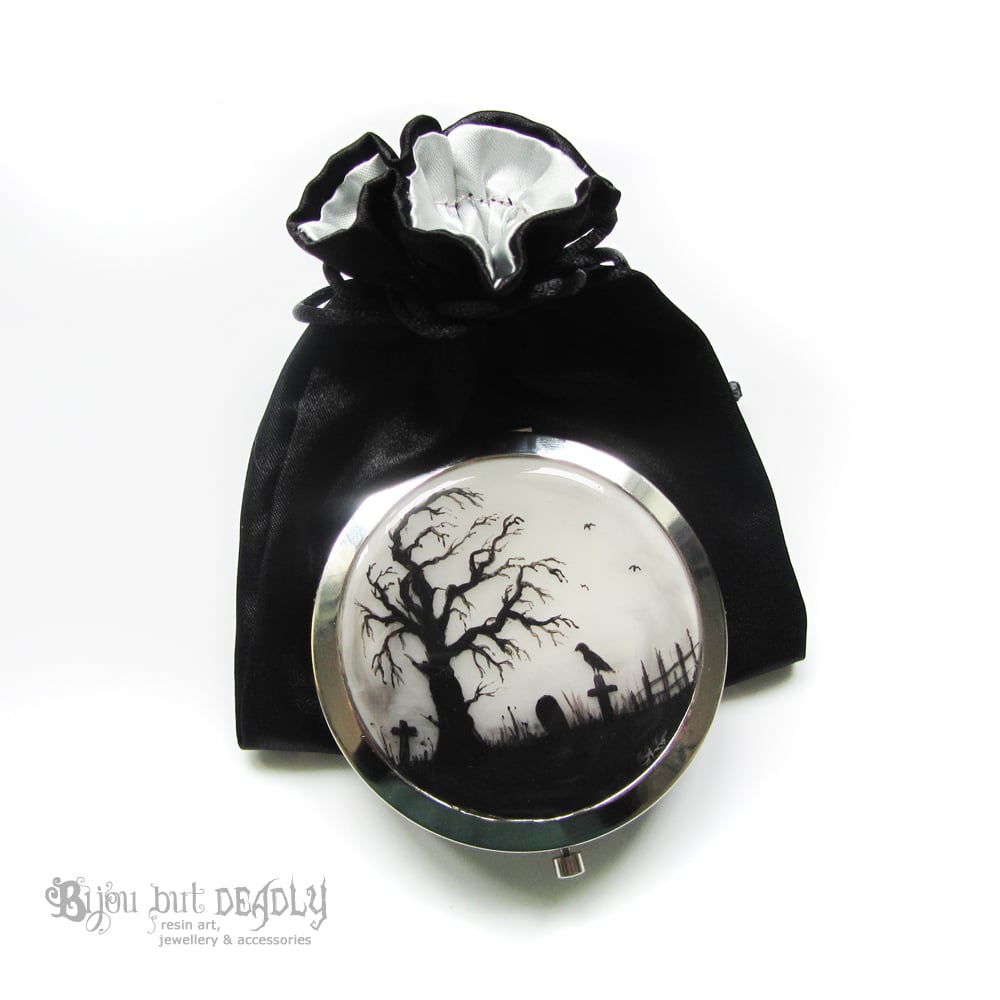 Gloomy Wood Hand Painted Resin Art Compact Handbag Mirror from the Forest Macabre Collection - a range of jewellery and accessories featuring spooky forest scenes.
Each illustration is hand painted within multiple layers of crystal clear resin. As I create each piece by hand, there will be very slight variations in every item.
Unique and handy mirror for touching up your makeup, or alternatively, makes a thoughtful and useful keepsake gift.
I use UV stable resin and each piece is polished to a high shine and smooth finish with minimal bubbles.
If you would like a custom scene painted especially for you, CLICK HERE to order!
THE DETAILS
• Resin & paint finish
• Silver tone nickel free metal alloy compact mirror
• Easy push button release
• Normal and magnifying mirrors
SIZING
• Approx size: 7cm x 7cm
PACKAGING
• Presented in a black satin protective pouch
• Polishing cloth and care card included
SHIPPING
• Free 1st class UK delivery
• Flat £7 fee for overseas
PLEASE NOTE: There are usually some compacts available ready to ship. If not, they can be made to order. In this instance, they will be shipped 3-5 days after order date. Thank you for your patience.