Gloomy Wood Crow Resin Drop Earrings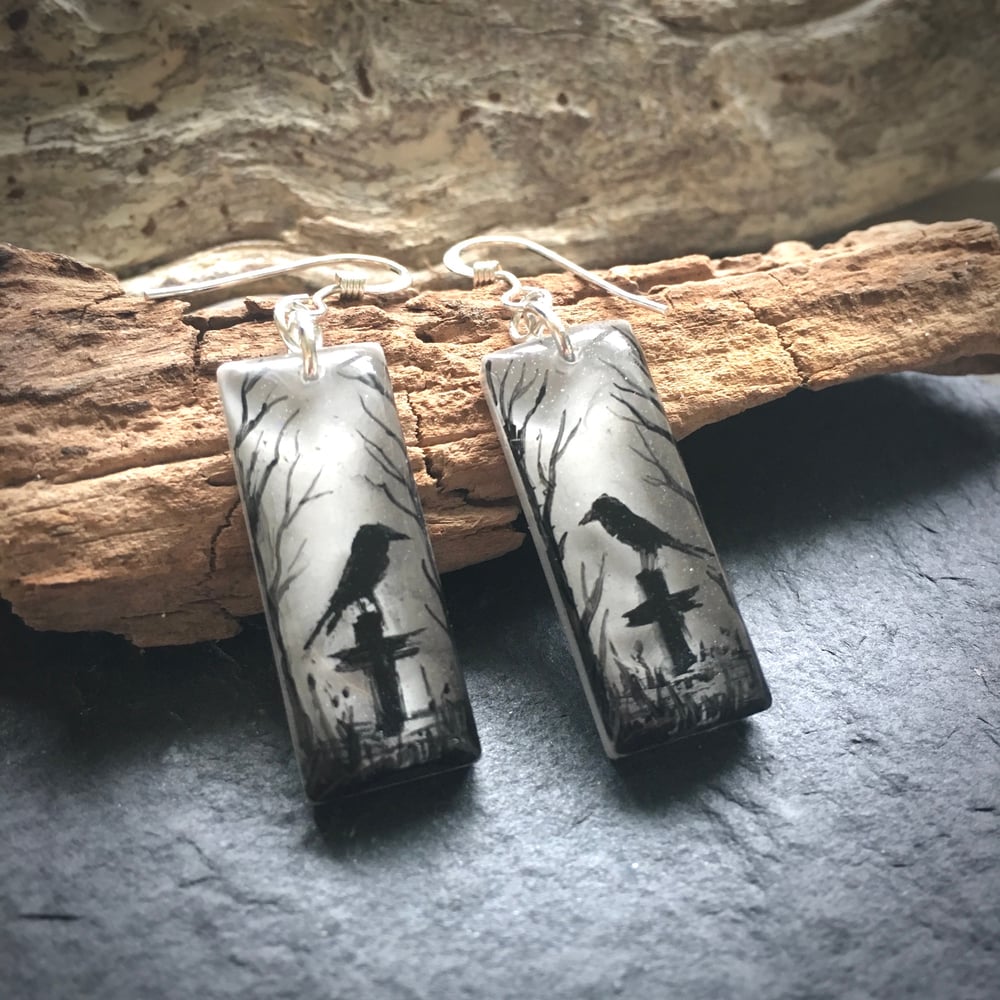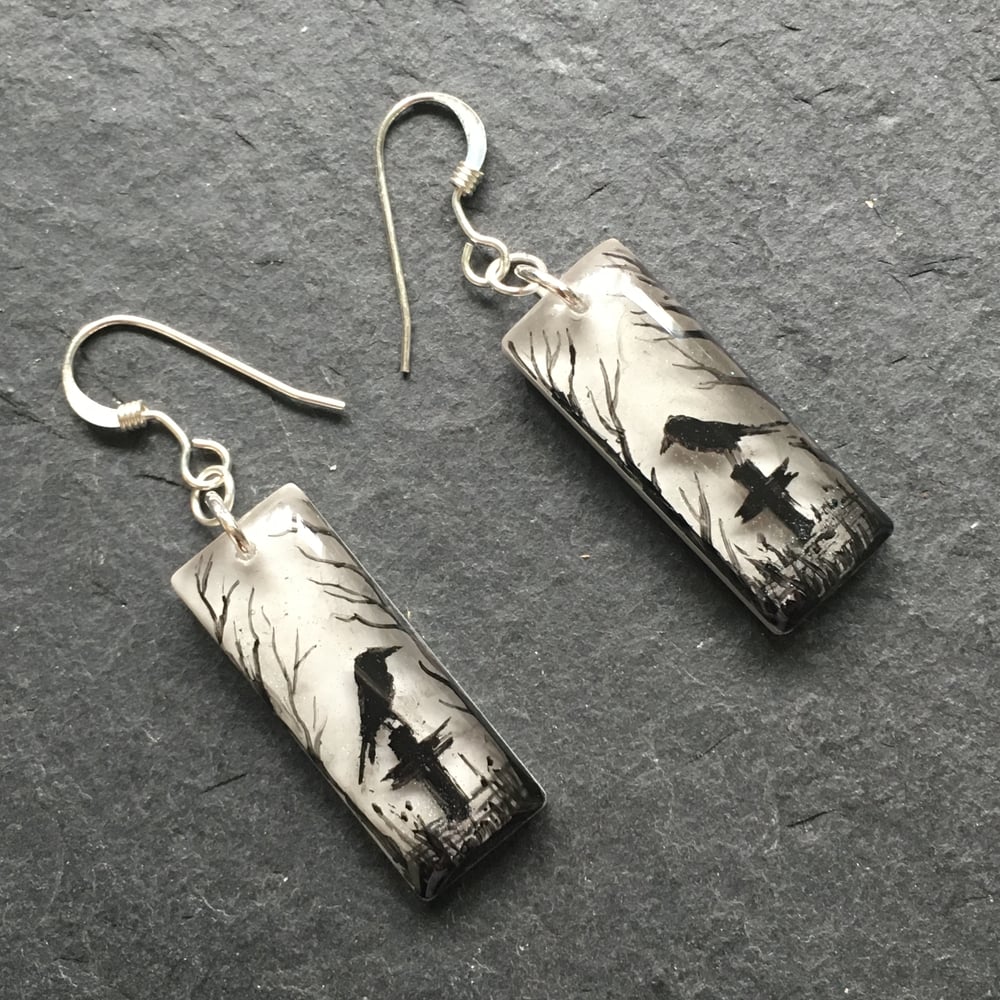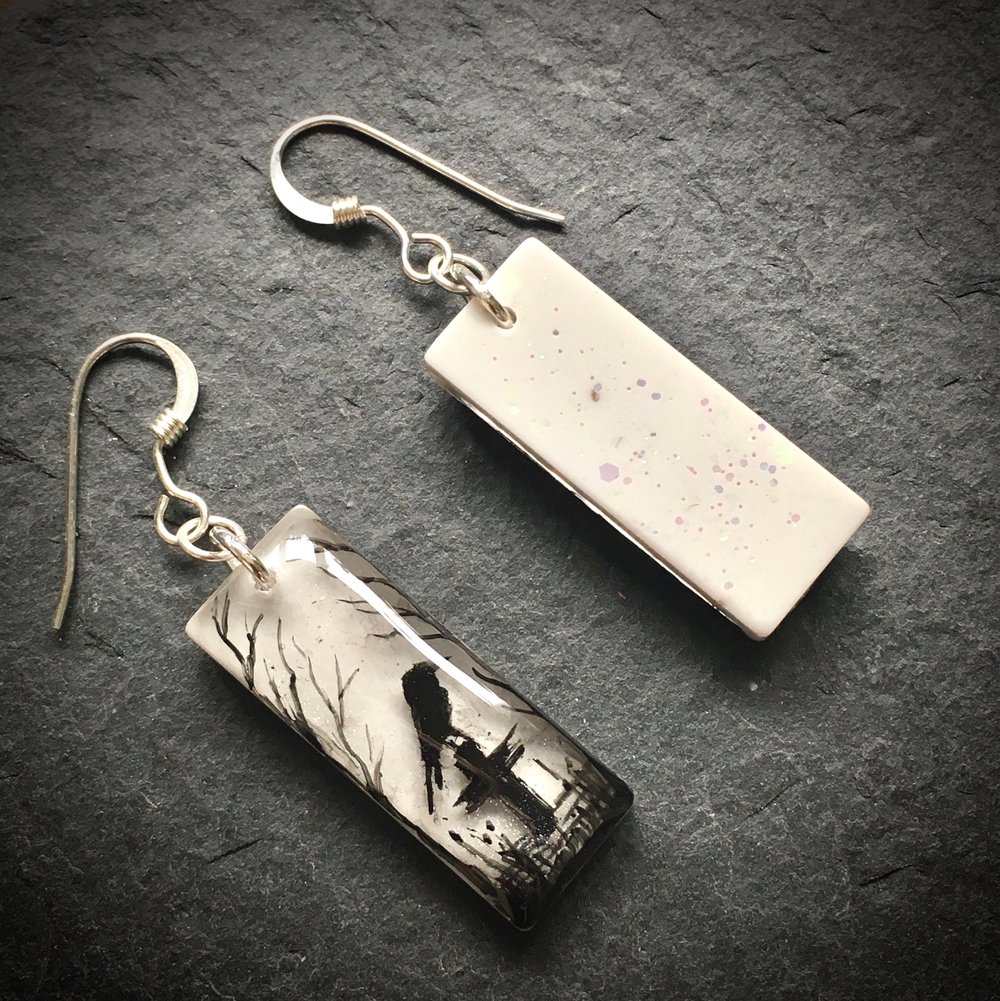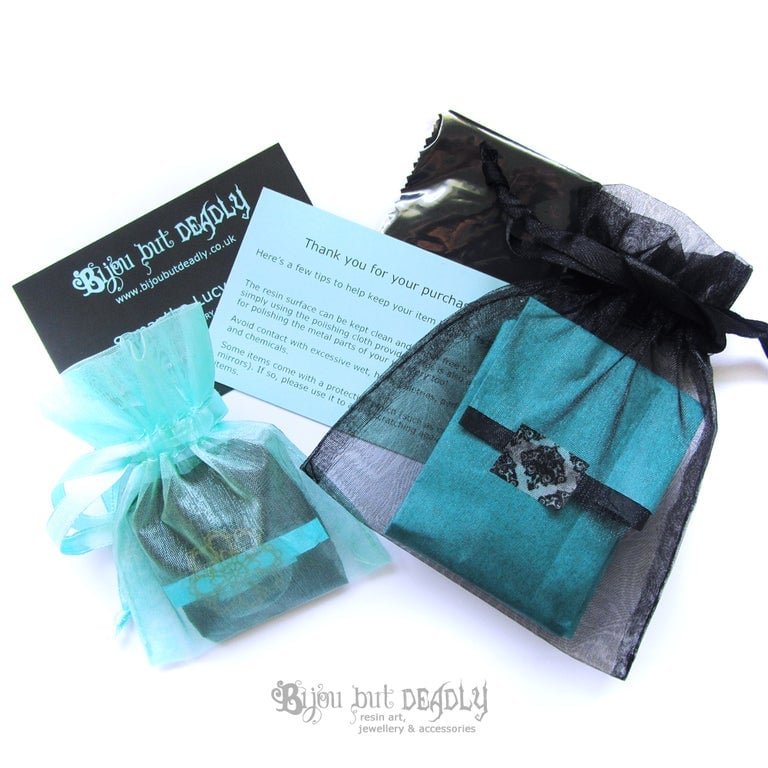 Gloomy Wood Crow Resin Drop Earrings from the Forest Macabre Collection - my signature range of hand painted jewellery and accessories featuring the dark, monotone scenes!
These earrings feature a tiny raven/crow perched on a gravestone in a gloomy, foggy scene surrounded by trees.
Hanging on sterling silver wire hooks, these domed, rectangular drops match the Gloomy Wood Graveyard pendant.
Each illustration is totally hand painted within multiple layers of crystal clear resin. As I create each piece by hand, there will be very slight variations in every item.
Reverse side is covered in fine iridescent glitter.
Earrings are extremely light to wear and smooth to touch.
I use UV stable resin and each piece is polished to a high shine and smooth finish with minimal bubbles.
PLEASE NOTE: Currently, these pendants are made to order and will dispatch within 3-5 business days. Thank you for your patience.
THE DETAILS
• Resin & paint
• Sterling silver metal parts
• Nickel free
SIZING
• Size of resin rectangle: 2.5cm x 1cm
• Size of earring hook: 1.8cm
PACKAGING
• Presented in an organza bag
• Polishing cloth and care card included
SHIPPING
• Free 1st class UK delivery
• Flat fee for overseas delivery (duties or customs charges may apply)