Hand Painted Resin Art Trinket Box with Drawer - Gloomy Wood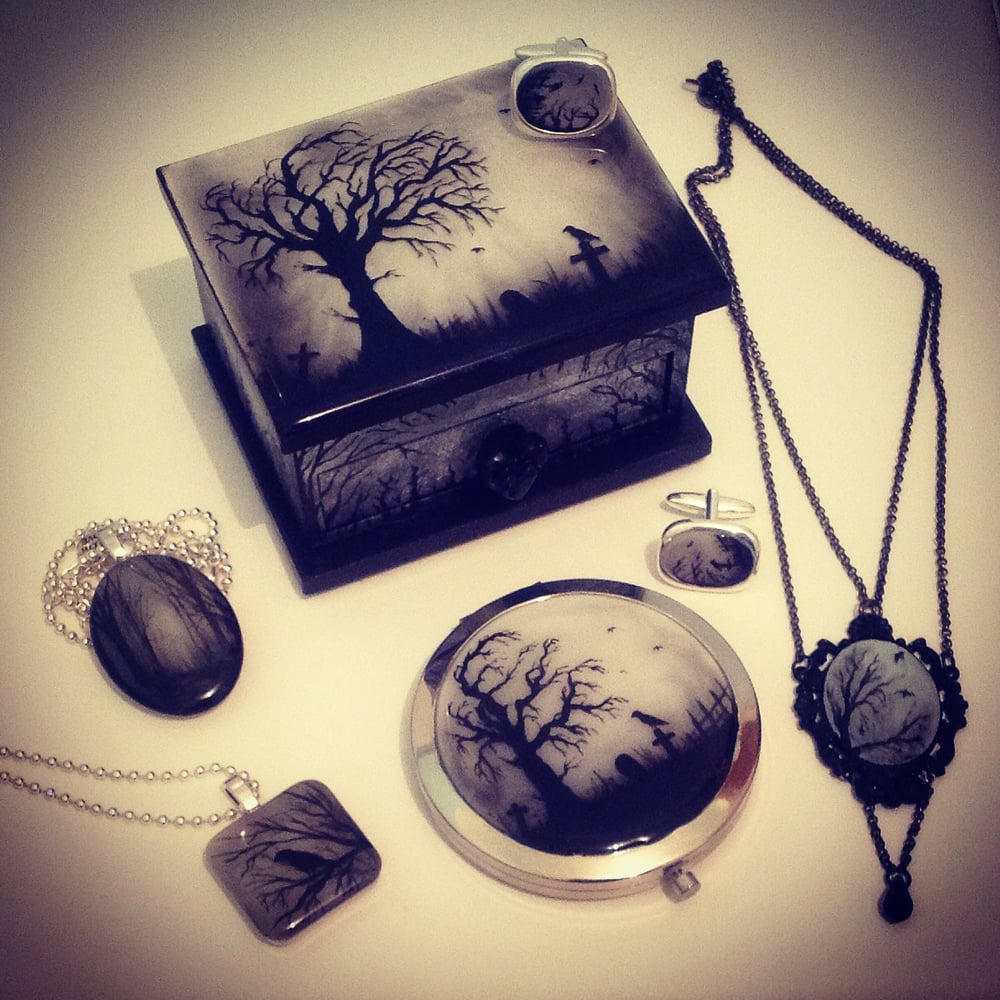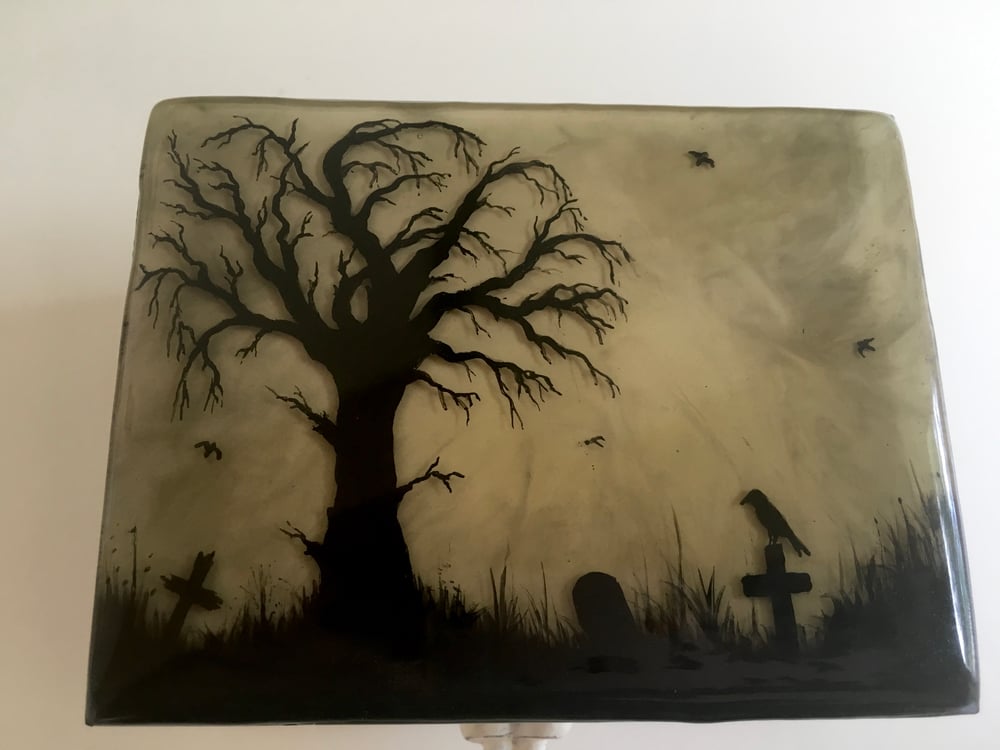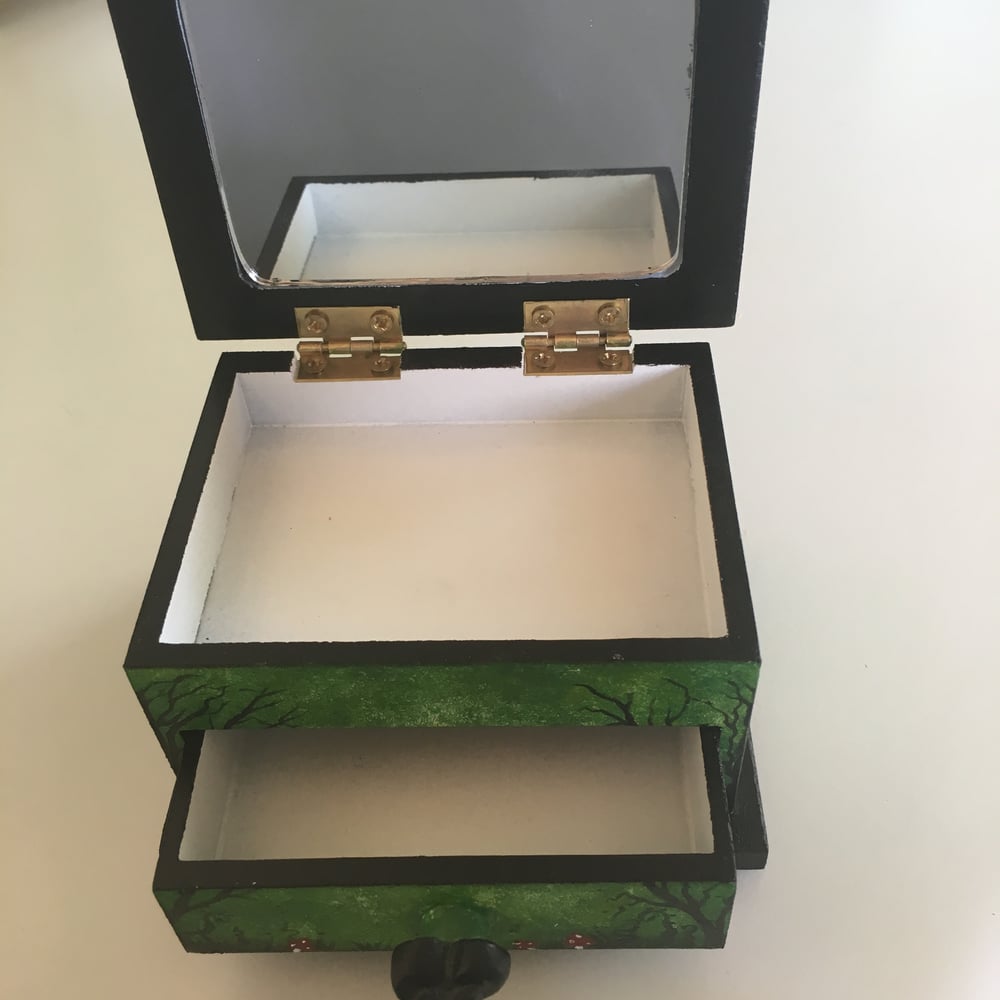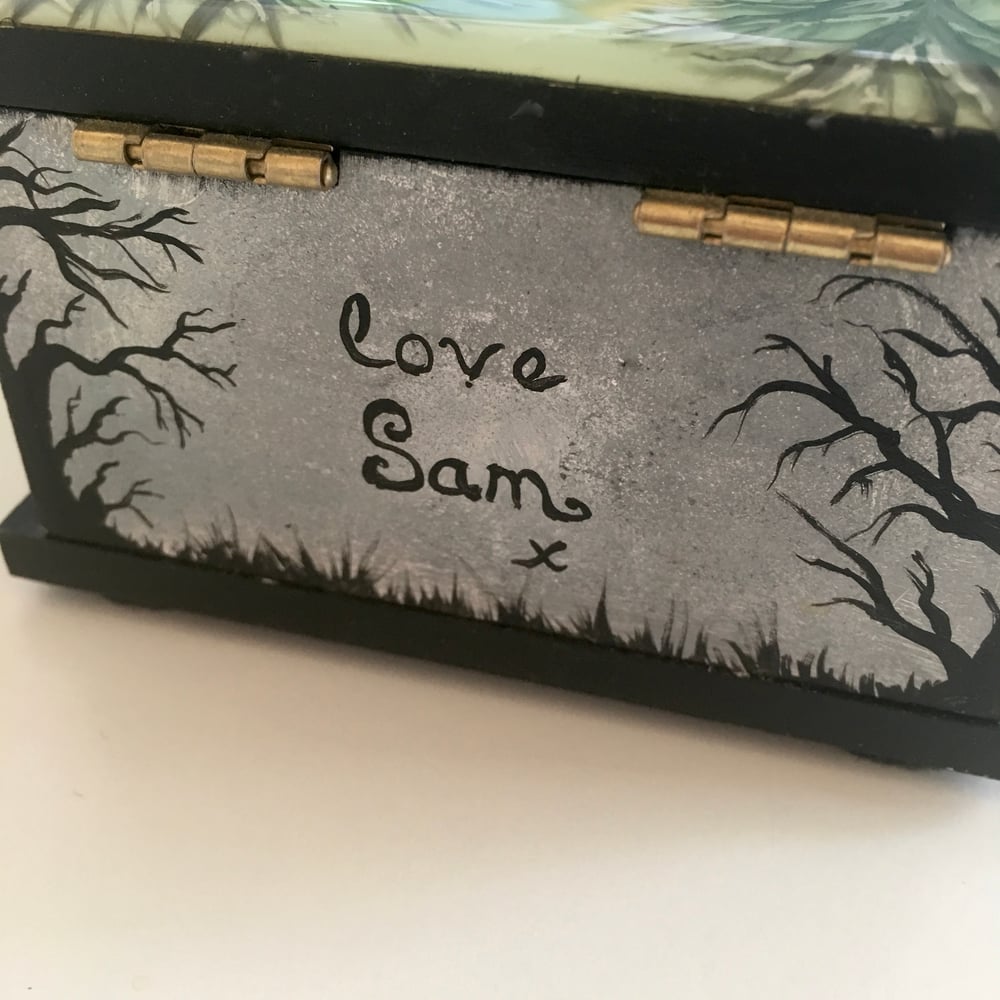 ** SAMPLE SALE - THIS IS MY ORIGINAL TEST PIECE **
Gloomy Wood hand painted resin art trinket box from the Forest Macabre Collection - a range of jewellery and accessories featuring spooky woods.
Small trinket box with a resin art hand painted scene on the lid. The painting features a gloomy, atmospheric graveyard scene in sepia grey tones with a black silhouette tree, crow and grassland.
Mini diorama forest scenes are painted around the edge in matching tones giving an antique look.
The lid opens via a brass hinge to reveal a small mirror and storage area for trinkets. A pull out drawer offers further space for a few treasures!
In fact, there may well be a little treasure waiting for you inside when you unwrap it!
Acrylic paints have been used inside and out and protected with a matt sealer. Foam pads are attached on the bottom.
I paint these items from the heart and hope to offer you a very special item to either keep for yourself or give as a thoughtful gift. Ideal to store a few precious trinkets or treasures!
PERSONALISATION
There is room on the back for a short, personalised message. Please get in touch to discuss your requirements! The inside areas as shown in the photos are currently white but can also be painted black - which I recommend. The inside paint will also be sealed with a protective matt coat.
PLEASE NOTE: This box will take 5 business days to ship to allow for the customisation and top coat sealer to dry.
THE DETAILS
• Resin & paint
• Wooden box
SIZING
• Width: 9.5cm
• Depth: 7.5cm
• Height: 5.5cm
• Inside height of top space: 1.3cm
• Inside dimensions of drawer (wxdxh): 7.1cm x 5.4cm x 1.2cm
PACKAGING
• Polishing cloth and care card included
• Carefully gift wrapped with tissue paper and a ribbon
SHIPPING
• Free 1st class UK delivery
• Flat £7 fee for overseas