Summer Meadow with Sunflowers Hand Painted Resin Mini Pendant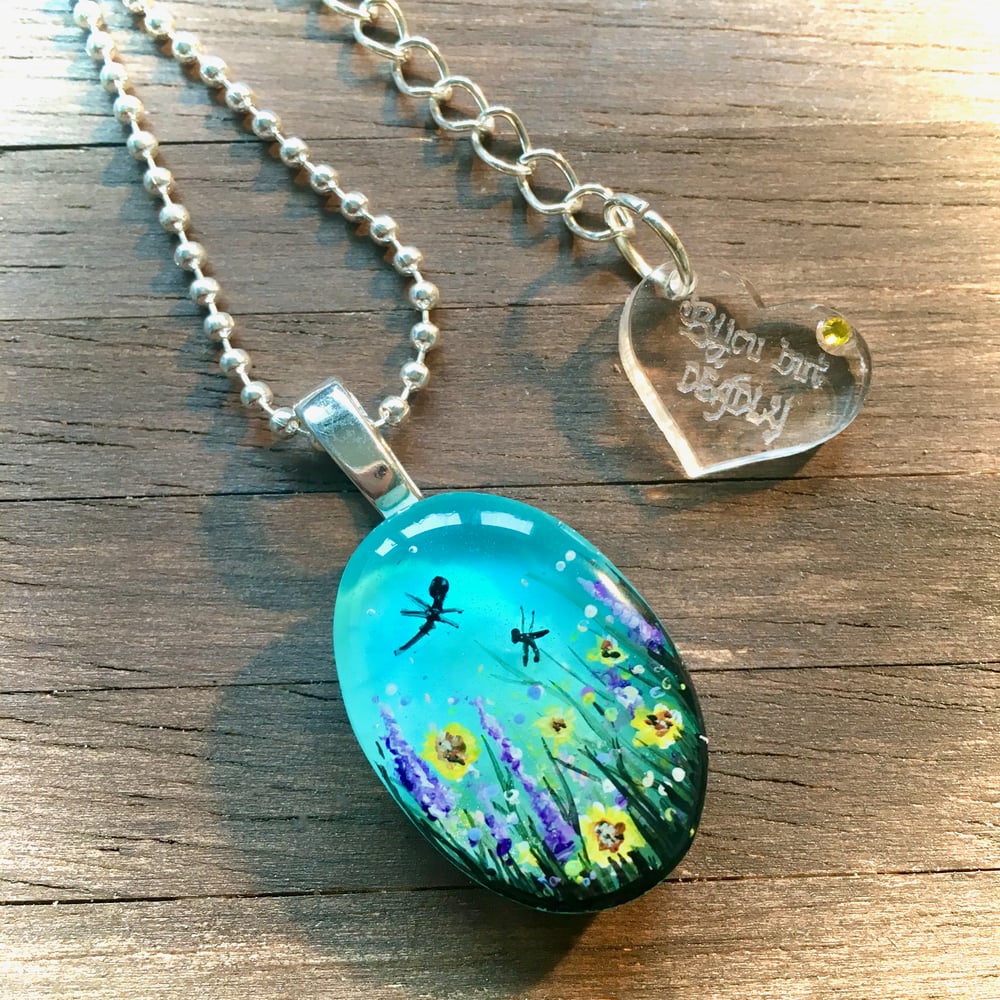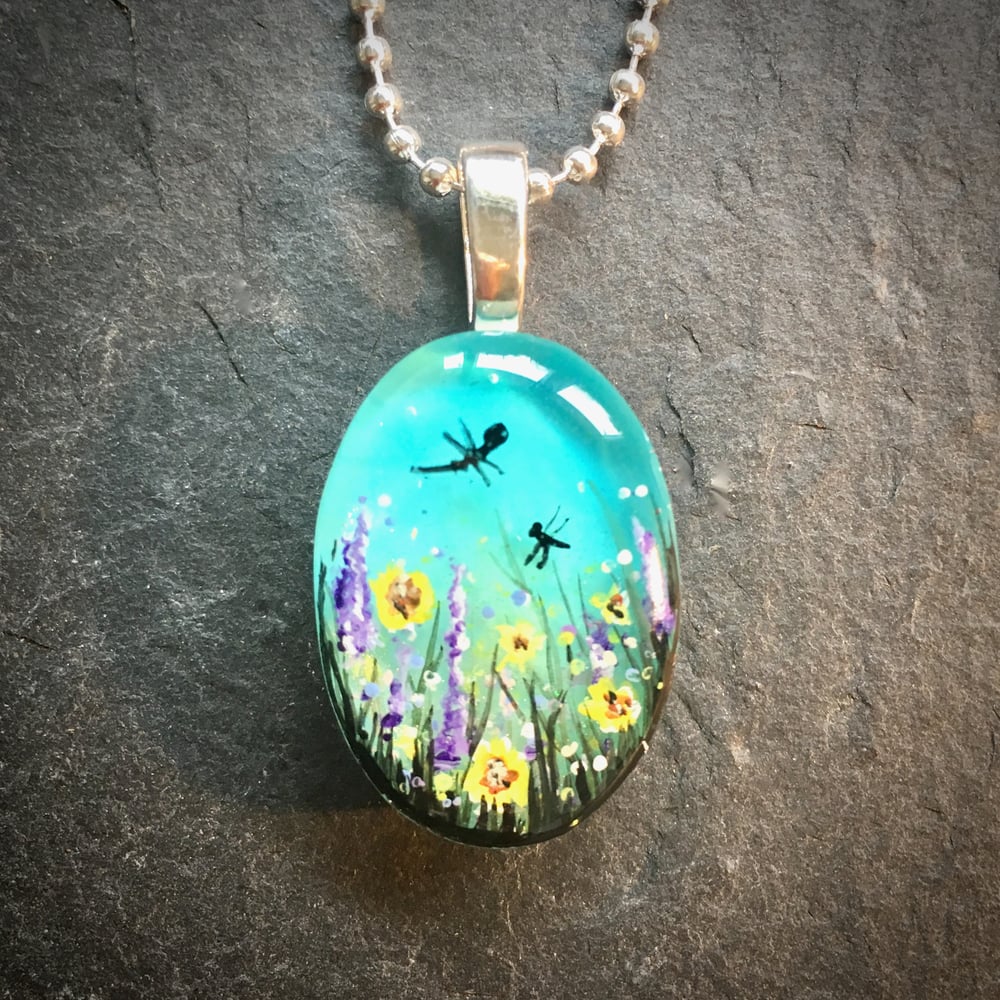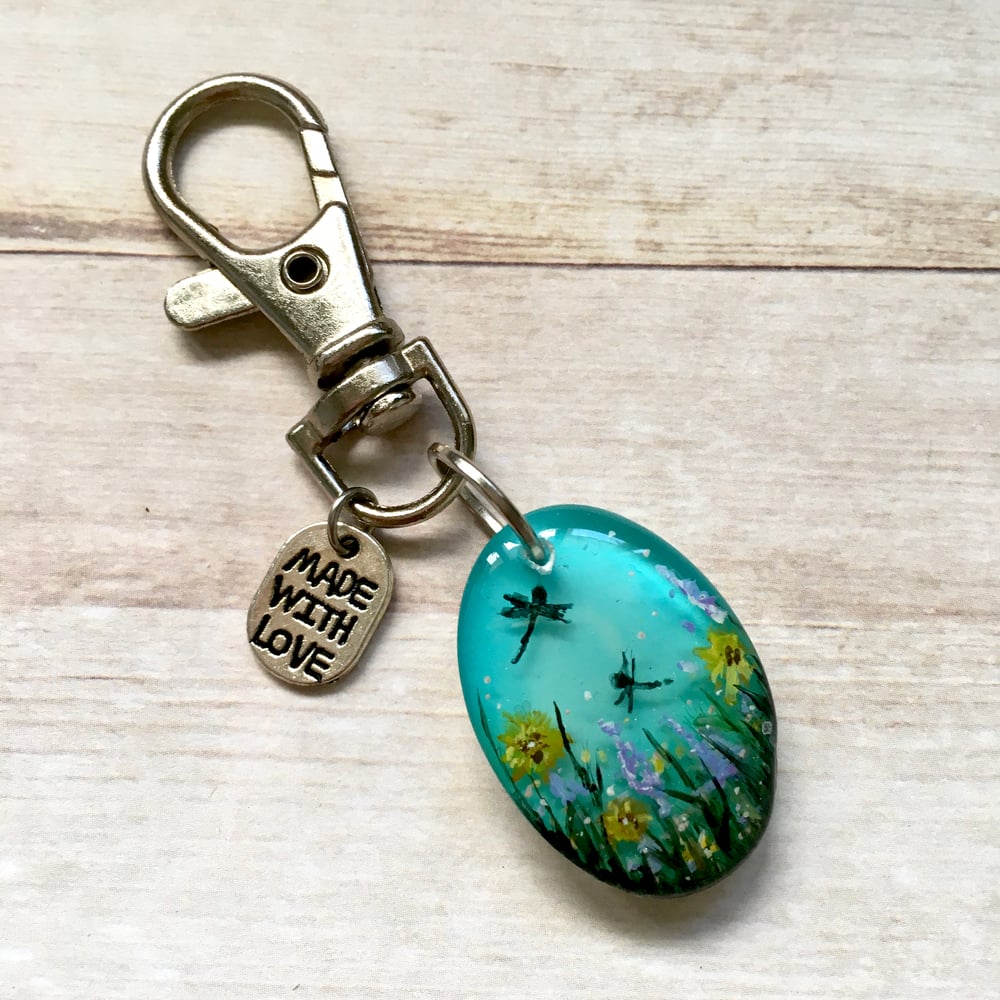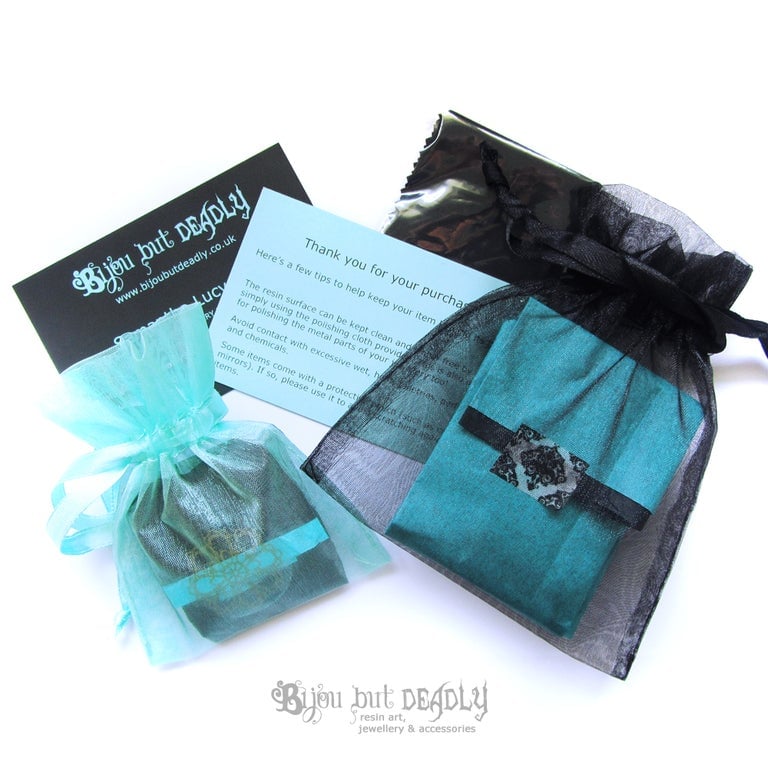 Summer Meadow with Sunflowers Hand Painted Resin Mini Pendant from the Bijou Botanicals Collection - a range of jewellery and accessories featuring the magic of flowers!
This pendant is a delicate, mini version of the larger pendant!
The mini pendant size is easy to wear and adds a small pop of colour to your outfit.
It features a field of sunflowers and a pastel mix of flowers and grasses set against a summer blue sky. Tiny hand painted dragonflies hover above and give a nice contrast.
There are 6 layers of resin in this pendant and 3 layers of painted fields to give a 3D effect. A little gold shimmer adds some extra sparkle.
In bright light, shafts of light enter the pendant and create an arc of light (as seen in the one of the photos!)
An ideal gift for a flower enthusiast!
Each illustration is hand painted within multiple layers of crystal clear resin. As I create each piece by hand, there will be very slight variations in every item.
Reverse side is white and covered in fine iridescent glitter.
Pendant is extremely light to wear and smooth to touch.
I use UV stable resin and each piece is polished to a high shine and smooth finish with minimal bubbles.
Pendant hangs from an adjustable chain of 16"-18". All necklaces have a custom BBD heart-shaped clear tag complete with coordinating crystal embellishment.
ALSO AVAILABLE with matching oval bag charm/ keyring with silver swivel clasp.
PLEASE NOTE: Currently, these pendants are made to order and will dispatch within 3-5 business days.
THE DETAILS
• Resin & paint
• 14mm lobster clasp for easier fastening
• Silver plated alloy ball chain with extender & custom tag
• Nickel free
SIZING
• Necklace length: 41cm (16")
• Extender length : 5cm (2")
• Size of pendant: 2.6cm x 1.5cm
PACKAGING
• Presented in an organza bag
• Polishing cloth and care card included
SHIPPING
• Free 1st class UK delivery
• Flat fee for overseas destinations