Vampire's Castle Gothic Style Resin Cufflinks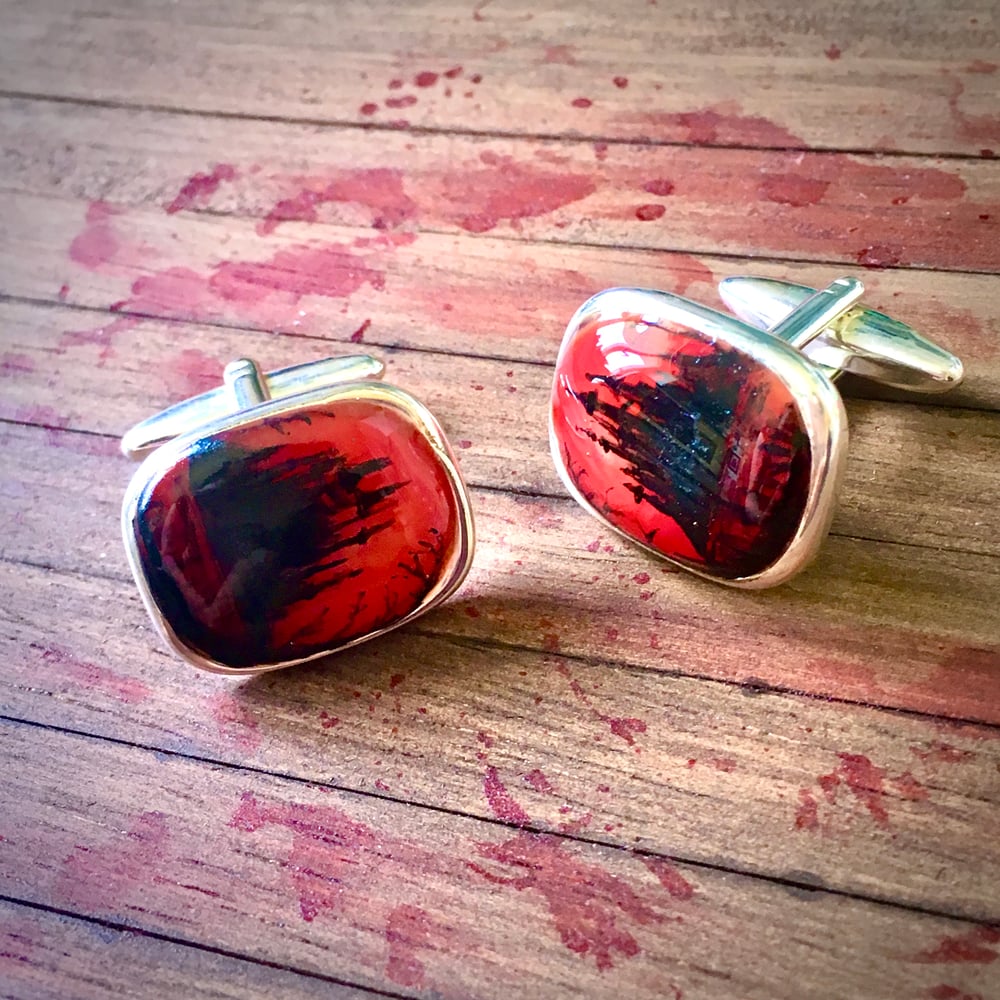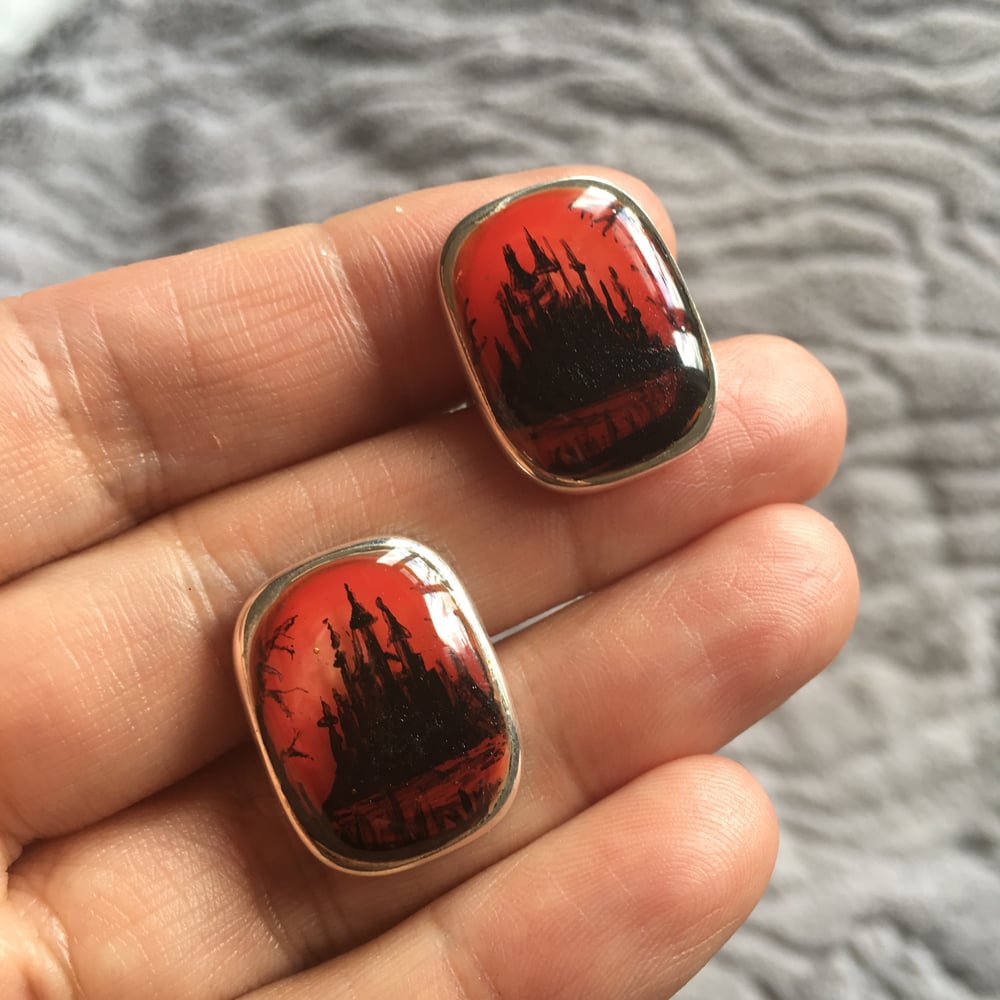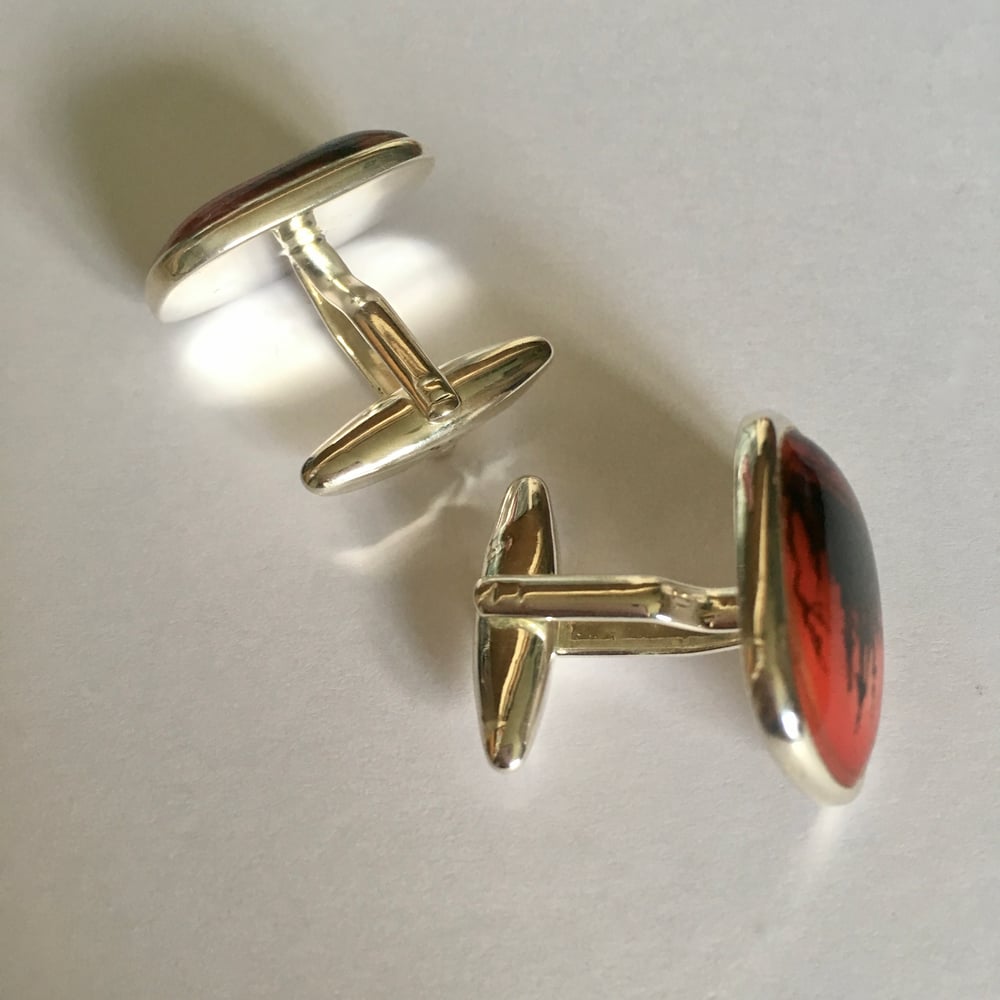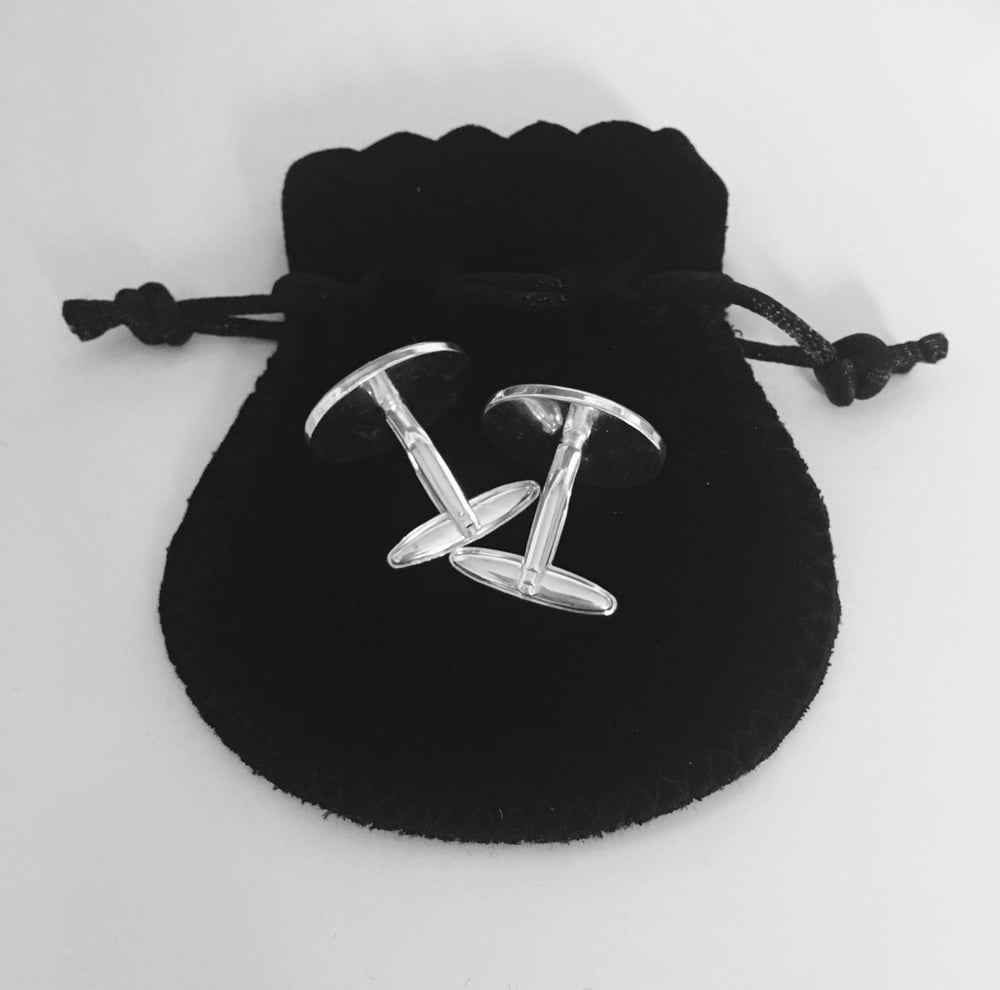 Vampire's Castle gothic style resin cufflinks from the Blood Lines Collection.
The cufflinks are hand painted within layers of resin and feature a tiny miniature painted gothic castle set against a blood red sky.
Good solid weight with a smooth, rounded setting.
Perfect gift for a special man in your life!
THE DETAILS
• Resin & paint
• Silver plated brass setting
• Swivel lozenge and s arm style
SIZING
Painted bezel: 18x13mm
PACKAGING
• Velvet storage pouch
• Includes flat packed black pillow gift box & ribbon - ready for assembly
• Polishing cloth and care card included
SHIPPING
• Free UK delivery
• Flat £7 fee overseas